African Drumming Workshop
Our fun filled drumming day, thanks to Rich from Rich Rhythms!
We were delighted to welcome Richard Latham, owner of 'Rich Rhythms' to school on Monday 27th February for an exciting African Drumming workshop. In the morning, Year 1 children all enjoyed learning to play the djembe drums as an introduction to this term's topic of Africa, then Richard took his drums to the Foundation Stage classes where our youngest children were treated to a drumming demonstration and learned a call-and-response song from Burkina Faso. In the afternoon, children from Y2 enjoyed a hands-on drumming experience as part of their music education.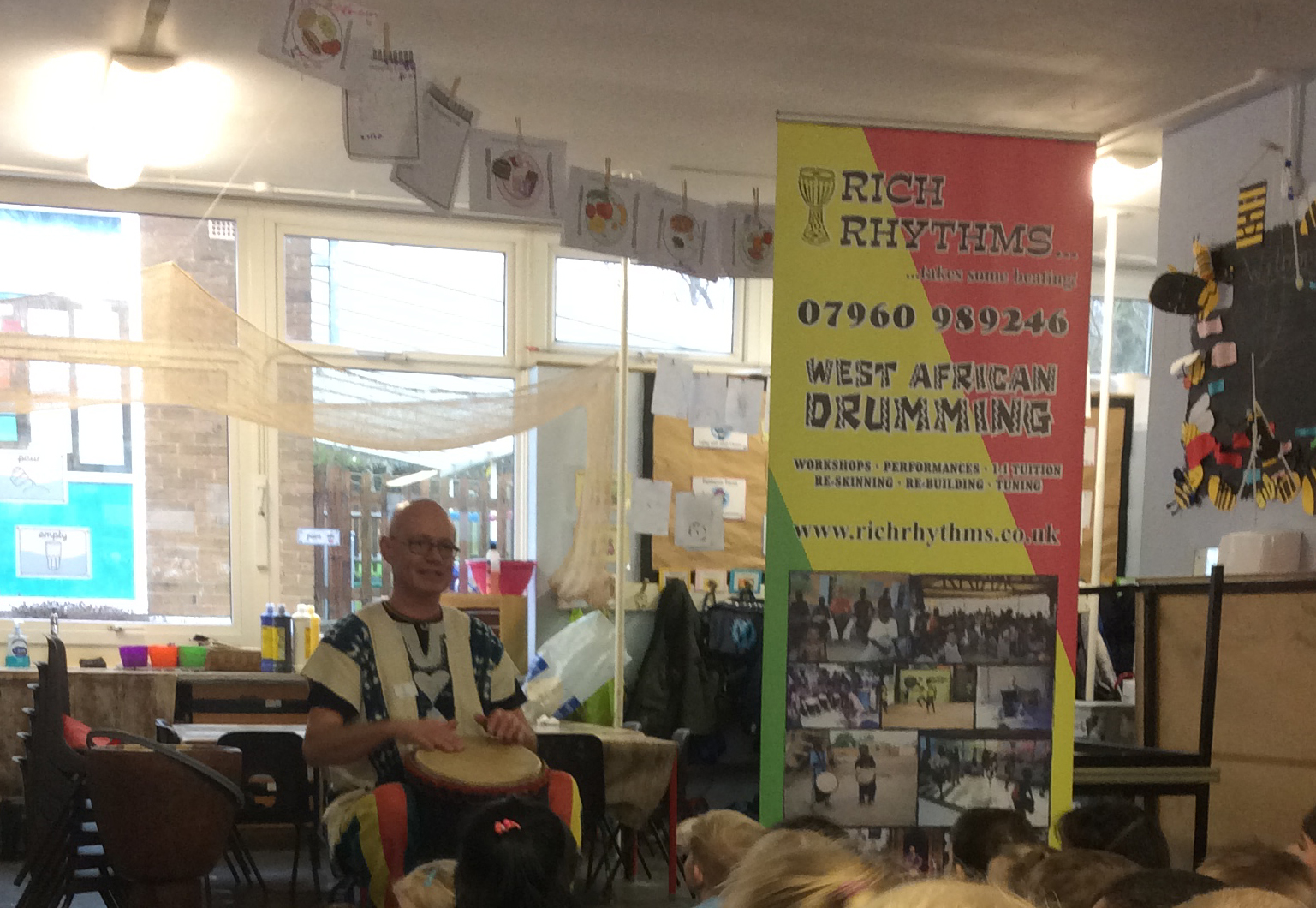 At the end of the day, the whole school took part in a special assembly that really raised the roof!
No comments have been left yet.