We value everyone's voices at St Paul's. One way in which we ensure that all voices are heard is through the Learning Council. The Learning Council is made up of 1 child from each class in the school, and we meet every other week to discuss a topic linked to our learning or our school in general. Once we have held a meeting, the representative from each class will take the next topic back to their class to gather their thoughts and ideas. The class feedback is then shared in our next meeting, which we discuss to work out the level of priority or things that we can change and work on as a school.
We have 2 displays around school, so you can see who the current representatives are!
Our projects include:
Creating a 'red hat' job rota (Red hats are worn by 5 different Y2 children from each class every term. They are expected to be responsible and carry out small roles and responsibilities across the school)
Judging the best book corners in the school
Judging the best Learning and Life Skills display in the school
Fundraising
Clearing and designing the pond area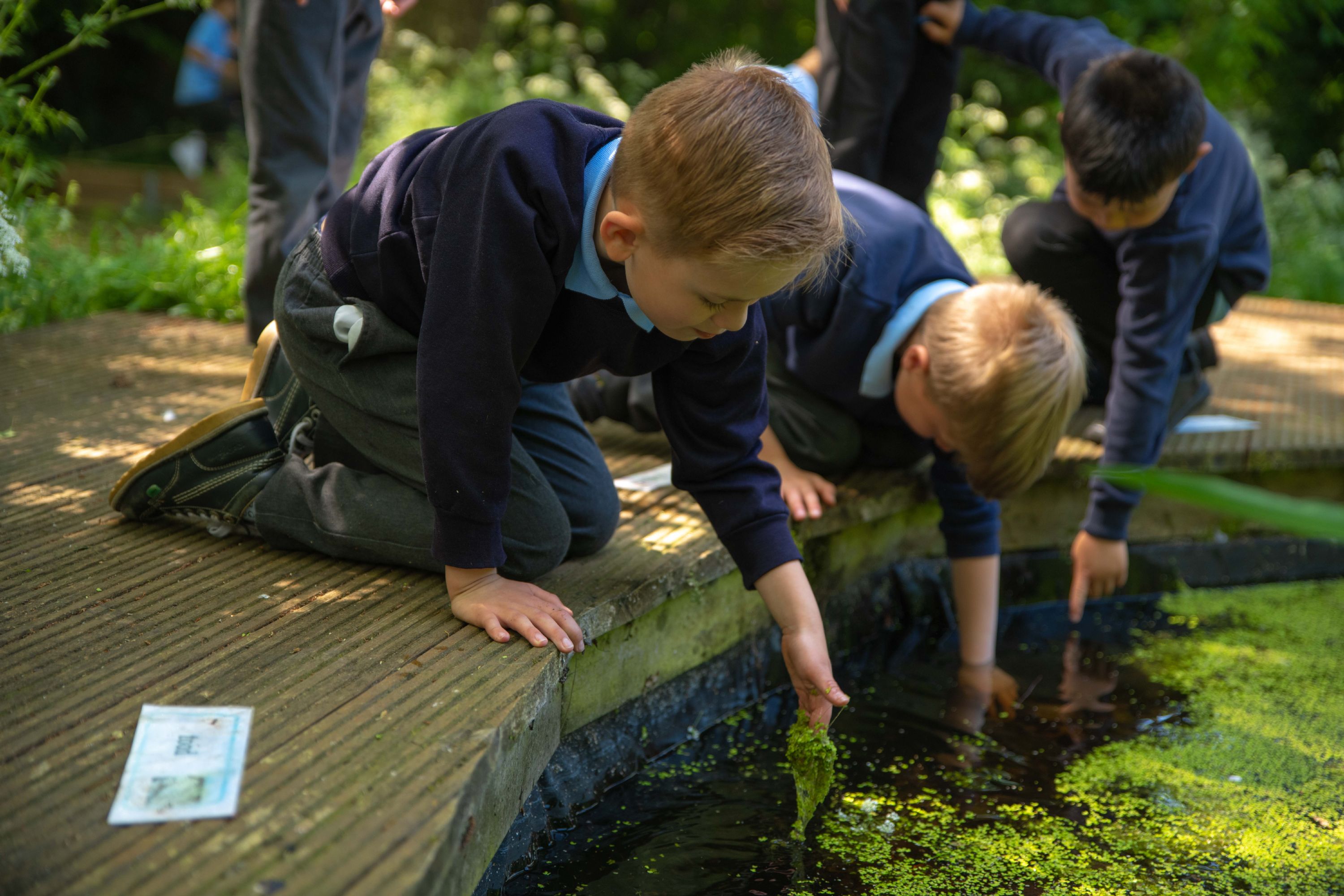 Outdoor Classroom Day 2019
The children at St Paul's using the newly renovated pond area!